Thread Quality Control Series: Thread Remediation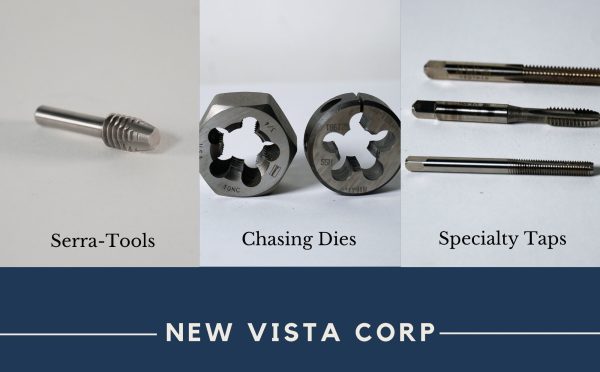 The purpose of thread quality control is to ensure that two mating parts will assemble correctly. This assembly can be impeded by missing threads, incorrect thread sizes, or all too often, obstructions in the thread (such as weld spatter or broken tools). In most cases, confirmation of the thread quality can be assured by the GO thread-verification process. But when threads are obstructed, a dedicated remediation process may be required.
What is thread remediation? Put simply, thread remediation is the act of removing any obstructions that would prevent the threads from assembling with the threaded features on, or in, their mating parts. This process includes such terms as chasing, cleanout, retapping, rethreading or re-rolling. Remediation may be required for threads with embedded paint, weld spatter, rust, excess coating, dirt, dings, or distortions.
When performing thread remediation, the correct tool must be selected for the job. In the case of internal thread remediation, specially sized chasing tools or taps; or Serra-Tools™ can be used. New Vista's Serra-Tools™ are particularly advantageous because these tools are GO gages with serrations cut into the threads to provide a cleaned-out and gaged thread in a single pass. Each tool is designed to meet a specific remediation objective, so contact your New Vista applications engineer to determine which tool is the best fit for your application.
When remediating external threads, two methods are predominant: remediation with dies, and remediation with thread rolls. The most common difficulties with external threads are plating and coating buildups, and dinging. While plating / coating buildups are most often remediated with dies, and dings usually remediated with thread rolls, each application is special and should be evaluated carefully to determine the best remediation process for the job.
When considering powered thread remediation, New Vista's Thread-Remediation Units operate on the same principle as our Thread-Verification Units.  Click the link in the description below for a detailed explanation of the patented design that makes New Vista's thread Units fast and reliable.  As always, New Vista Compliant Mechanisms are included with both handheld and automated Thread-Remediation Units to facilitate effortless entry into or onto the thread, and to prevent damage at the mouth, or end, of the thread.
If remediating threads is a recurring or required step in your manufacturing process, consider New Vista's Thread-Remediation Units to speed up your cycle and eliminate errors. If you have additional questions about thread remediation, or would like tool and method recommendations, contact one of New Vista's application engineers today. Expert applications service is available from our U.S. location and from locations in several other countries as well.