Thread Gaging With Robots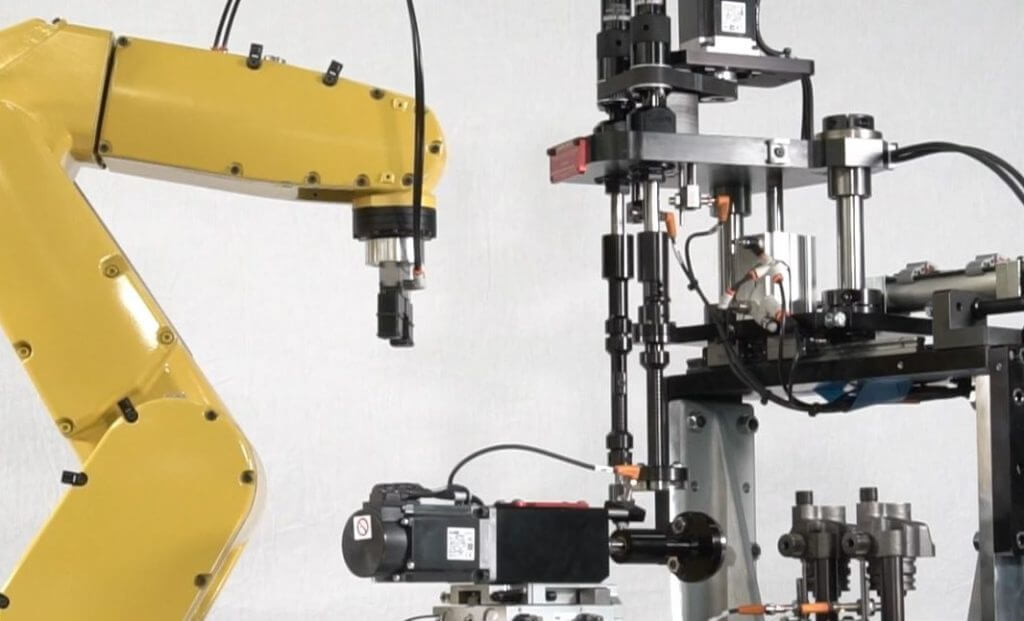 Are you already using one or more robots for material handling but still gaging threads by hand?  In the past, manufacturers relied solely on human operators to load and unload material and perform part inspections.  However, the use of robots has improved production efficiency and reduced the risk of workplace injuries. This technology has allowed machinists to focus on more complex tasks that require human expertise, and it should be the same with thread gaging!
Integrated with New Vista's Thread Gaging Equipment, your robot can automate the traditionally manual thread gaging process.  While loading parts into a fixture for inspection is routine, New Vista's Gaging Units are also built to inspect threads presented directly to the gage by the robot.  By simply utilizing your existing grippers and bringing the part directly to the Gaging Unit, manufactures can eliminate the need for custom fixturing and achieve faster cycle times.
See three threads in a vehicle subframe "GO" verified simultaneously in the video below:
In addition to robot-loaded and robot-served gaging systems, New Vista offers robot-mounted gages.  Contact us today for more information regarding how New Vista's thread gaging solutions can benefit your inspection process. Applications service is available from New Vista's Baltimore, MD (USA) location and in several other countries as well.