Tool Compliance in Powered Thread Gaging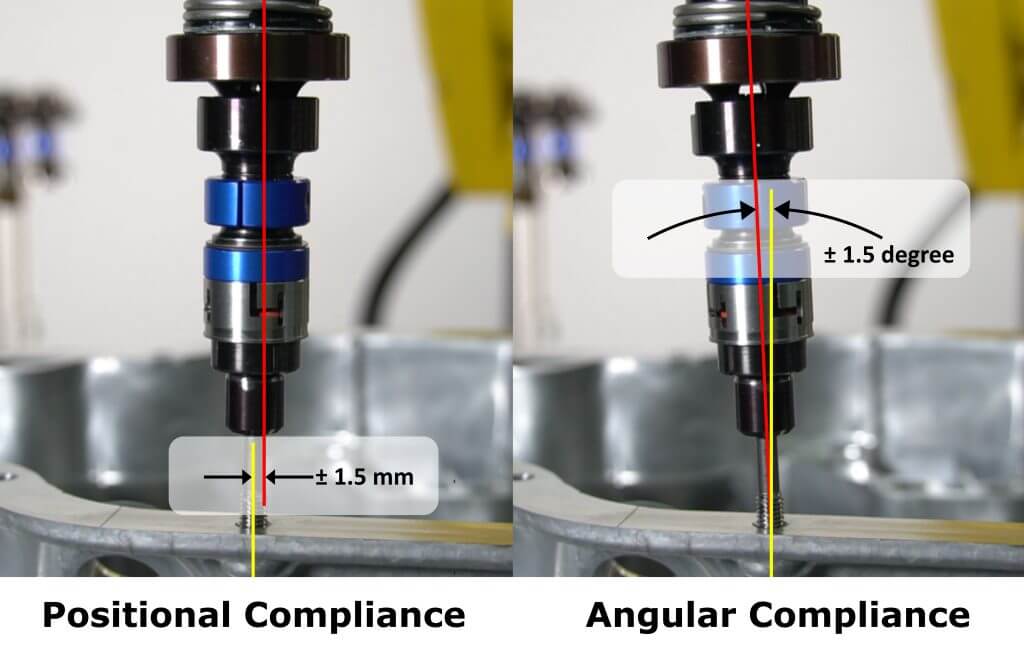 Misalignment is a fact of life in powered thread gaging and thread cleanout. You can't avoid it. So how do you prevent, in real life, having the thread gage member jam in a good thread because of misalignment issues? New Vista's patented torque control mechanism prevents damage even when misalignment is a factor, but for the thread gage member to travel effortlessly through a misaligned thread, using a compliant toolholder is a must.
Ordinary floating tapholders, of the type used in tapping operations, are not suitable for this kind of work; their use will result in stalling at entry, metal adhesions or out-of-phase rethreading. A properly designed compliant toolholder will, in contrast, allow the tool to compensate for both off-angle and out-of-position threads.
You can see New Vista's compliant toolholders demonstrate out-of-position thread gaging in the video below:
Allowing up to ±5mm positional compliance (10mm true position) and up to 3° angular compliance (out-of-square), New Vista's line of compliant toolholders is well suited to any application. Contact us today for more information regarding the New Vista line of Compliant Toolholders. Applications service is available from New Vista's Baltimore, MD (USA) location and in several other countries as well.